From Here to There: A Studying Abroad Perspective
Written by Korita Humphries
Traveling is in my bones, the very fabric of my being. My parents have taken my siblings and I on summer vacations every year since before I was almost too young to remember. I get flashes of beaches in California, casino machines in Las Vegas, Great Lakes in Michigan. And their parents before them made sure they traveled, even if it was no further than the next town or two over. The point has always been to explore, discover and grow.

As we have grown, we were encouraged to go further, dream bigger. I have had, to date, two brief experiences outside of the United States. And while I never studied abroad during my college days, I have met various people that have and asked a few of them about their experiences.
---

---

Cami White

From: Northeastern United States
​
Studies: Went to France for about 10 days and studied the French language, history, and geography.

Benefits of studying abroad: Cultural immersion
​
Detriments: More difficult to deal with when communication goes wrong.

Advice for students looking to study abroad: Make sure to study up on both the history AND current pop culture of your destination. Also FOOD. The food of a place can tell you most of what you basically need to know. People come together over food across the world and, with a bit of prior research, you will be able to know what you can and cannot tolerate, and get used to possible surprise food situations. Have enough time to learn the language well enough and you get "points" for effort. As long as you're actually trying to learn, most won't dismiss your efforts.

Do you still travel?: I would travel abroad if I could afford it. I do more short road trips and historical landmarks.

If so, did studying abroad encourage you to do so?: I've always wanted to experience different Nouns (read: people, places, and things) as it not only keeps things interesting, but keeps one open to accepting new experiences and people. It reinforced my natural inclination to find the similarities and differences between myself and others and apply it to positivity in everyday life.
---

Aaron Sheppard

From: Saint Louis, Missouri

Studies: Studied in Seville, Spain (Sevilla, España) during the fall semester (September-December). He took four classes as part of a Spanish language immersion program: Translation (English to Spanish, Spanish to English); The History of Slavery in Latin America and the Caribbean; The History of Christians, Jews, and Muslims in Medieval Spain; and The History of Flamenco. He also took a biochemistry course in English.

Benefits of studying abroad: Too many to count! Studying abroad allows you to see places that you have only read about or seen on TV. There is so much to explore on this earth and studying abroad gives you a chance to do it! Living in a foreign country and interacting with the people really expands your worldview, making you more acceptant and tolerant of other people. You will also make some amazing friends that you would not have met otherwise.

Detriments: Culture shock, you will experience it when you go abroad and when you come back home. It can be challenging to learn the rules, customs, and layout of a foreign country in a short period of time. There can also be a language barrier which can make even the simplest things ten times harder. Sometimes you will get a little homesick, because even Skype cannot completely substitute for quality time with family and friends. Also, let's not forget that traveling abroad can get expensive (especially in Europe) so you have to watch your spending.

Advice for students looking to student abroad: Do it! Seriously it's a once in a lifetime opportunity. When you do go abroad, immerse yourself in the language and culture, even if you're still learning how to speak the language. Make sure to become friends with someone from the country that you are studying in; it will take your experience abroad to the next level! Oh, and try as much of the food as you can!

Do you still travel?: Yes.
​
If so, did studying abroad encourage you to do so?: My experience abroad taught me that the world is smaller than I thought and that I need to make the opportunities to see as much of it as possible!

---
---

---

Angel Francisco Adames-Corraliza

From: Puerto Rico
Studies: Atmospheric Sciences in Seattle, WA.
Benefits of studying abroad: You get to widen your perspective, get more cultured, [experience] different viewpoints, [and] get to learn new things.
Detriments: Feeling like an outsider, struggling to fit in with culture, discrimination and getting used to a different climate.
Advice for students looking to study abroad: It is worth it, take the opportunity, take the risk. There is so much more to gain than to lose. It will change you in many ways.
Do you still travel?: I do whenever I can!
If so, did studying abroad encourage you to do so?: Not really, but I think being away from home makes you less afraid to continue travelling.
---
Clearly, studying abroad is an exciting experience and learning opportunity. If you are interested, here are some of the deadlines for applications for local schools:
​
Washing University: Applications WU A&S Study Abroad Programs

​Fall semester and academic year due February 1
Summer due February 15
Spring semester due May 1

University of Missouri-St. Louis

​Academic Year 2016-2017 due February 23, 2016
Fall 2016 due February 23, 2016
Summer 2016 due February 23, 2016
St. Louis University
​
Academic Year 2016-2017 due March 15, 2016
Fall 2016 due March 15, 2016
Summer 2016 due March 15, 2016
Spring 2016 due October 1, 2015
Winter Break 2016 due October 1, 2015
Spring Break 2016 due March 1, 2016

St. Louis Community College

Programs, Dates of Travel, and Focus Area(s):
Italy- March 9-18, 2016; Italian language and culture
Cuba- May 21-27, 2016; Art
Canada- May 25- June 3, 2016; Theater
Canterbury, England- Fall 2016 Semester abroad; General (deadline April 1, 2016)

​*Harris-Stowe State University just launched a Study Abroad program and has sent two students to China. The program last for either a semester or academic year.

Powered by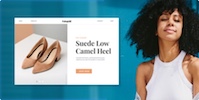 Create your own unique website with customizable templates.