A Future in STEM: Why You Should Take Math and Science Classes More Seriously

Written By Shante Duncan
Young black youth, especially young men in urban areas, have been stereotyped, racially profiled and made to feel less than the great and naturally talented humans that they are. They suffer from underfunded school districts and negative media images of themselves on the local and national news. They are constantly made to believe that they are culturally incapable of competing on a national or global level.
In recent years, there has been a push to get youth more involved in the Science, Technology, Engineering and Mathematics (STEM) classes, which has been found to be a vital industry for the future of this country. It is imperative for youth to not only take these classes, but to excel at them.
STEM is one of the fastest growing occupations and has proven to be instrumental in building communities and transforming nations. The more black youth, grounded in their culture, who successfully participate in these classes and pursue careers in this field, the greater our chances of redeveloping our communities and building a stable economy for our culture and this country.
Research has shown that Kansas and Missouri will need 185,000 additional people to complete post-secondary degrees within the next three years, which means that stable job opportunities with great pay await youth who embrace this field.
In 2011, Blacks received just 6 percent of all
STEM bachelor's degrees
and less than half of those went to black males. Overall, blacks received
4 percent of master's degrees, and 2 percent of PhDs in STEM
, despite constituting 12 percent of the U.S. population.
These numbers seem discouraging, but it is important to note that Africans/African Americans have always been instrumental in the field of science, technology, engineering and mathematics. Some of the greatest inventions ever in the history of man have been created by black men and women.
Young black youth need to take these classes to better prepare them for the many opportunities that will present themselves and as a way to improve our communities and our culture. Our future depends on the ability and stability of youth. They are capable and need to be reminded of this.
Powered by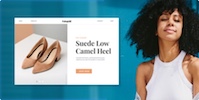 Create your own unique website with customizable templates.