Attending an HBCU: Why it's the Choice of a Lifetime

​Written By Korita Humphries

​It is always a difficult decision when choosing which college to attend. With the vast amount of collegiate academic institutions, it is no easy choice knowing which one is right for you. Each institution will have their own advantages and disadvantages, but there are some things that can only be attained when attending a Historically Black College and University (HBCU), in general.

HBCUs are hubs of cultural diversity. Black people from across the world gather to learn at these schools. HBCUs were originally established to provide a place for higher education during a time when educating Blacks was prohibited, and later bolstered by a period of legal schooling but a still inherently racial, economic segregation. Today, the makeup of HBCUs has become much more diverse. At my own university, Claflin University, I attended school with people of Asians, Caucasian, and several nations of African descent, as well as many African Americans. I feel nothing less than enriched by having connected with these individuals.

In this same vein, attending an HBCU gives an unprecedented insight into the Black experience and history. Every individual at my institution was required to take and pass a course titled "African American Heritage" in order to graduate. As the title suggests, this course was a history of the African American experience- a look at where we came from, what we went through in America, and where we are now- a ways from where we started in this country, but far from the kind of life, freedom, respect, and beliefs of where we're from. Courses like this are absolutely essential in an African American's life, and even necessary for those not of African descent. Courses such as these show African American people, who are so often overlooked and under-rated during their early education the rich history of their ancestors and their own potential.

For non-African American students, it gives a new look at an often untold and/or misrepresented story. Many of today's history books in primary and secondary schools under-rate and gloss over Black history in this country and this world. A recent look at this overwhelming disparity can be found in a Texan geography book, where it cites the Atlantic Slave Trade and refers to the millions of slaves stolen from Africa as workers brought over to work on agricultural plantations. This book was used on a 9th grade class. Imagine if this was taught to someone younger and more impressionable. If this is what is being fed to Black children, if the struggle and eventual triumph of a people is thus underplayed, it is no wonder that so many have such a skewed sense of self, have superiority or inferiority complexes. Courses such as the ones found at HBCUs allow some of Black history to come back to light, encourage education and knowledge of actual American history, all American history.

And for African students, it gives an insight into the Black American life. Even they sometimes grow up with misconceptions about Blacks in America and how we engage with the African continent. These courses help alleviate this on several levels.

​Further, HBCUs give African Americans a sense of community, something I believe is sorely lacking in the wider world. It connects People of Color with similar mindsets, achieving similar goals, with similar wider-reaching aims. I have observed at Traditionally White institutions (TWIs) that the Black people gather in clusters. People, in general, seek others like themselves. Those with similar ideals, similar beliefs, similar experiences, similar tastes. It often seems African Americans find themselves lost amidst the tide of TWIs and use each other as harbors for this sense of familiarity. This applies not only to individual gatherings and small cliques, but to wider scale groups and organizations. We do not have to search out the few groups and organizations designed for us and/or run by us that can often be found at TWIs, because nearly every group at HBCUs is of this sort.

Howard University students gather in 2006 to support the Jena Six, 6 black high school students from Louisiana who were formally sentenced to life in prison for beating up a white classmate after racially offensive behavior took place on campus.

​What's more, with HBCUs being predominately attended by African Americans, it puts us constantly in leadership positions. At TWIs, it is an achievement when we are elected or chosen for an official or unofficial office in a group or organization, but at HBCUs, that is the norm! And while there is some debate among scholars of the effects on Black students for attending HBCUs compared to TWIs, or even on the continued need for HBCUs when People of Color are allowed in TWIs, the one incontestable truth is that HBCUs produce more professional Black graduates than do TWIs. A 1993 study by Roebuck & Murty on HBCUs at their place in higher education states that up until 1991, HBCUs produced approximately 70% of all black graduates. Currently, HBCUs "confer a disproportionate 33% of black undergraduate degrees despite the fact that they serve only about 20% of this population" according to a 1997 study by McDonough, et al for Black students at HBCUs and TWIs. While we attend HBCUs and TWIs alike, it is HBCUs that retain and graduate the majority of Black students, and of these, they are more likely to "pursue professional education and more ambitious careers" than their TWI counterparts.

At HBCUs, African Americans are encouraged to embrace and emphasize their Blackness. We are never forced to prove ourselves or feel pressured to show that we belong among a group of peers that are automatically assumed to be better and smarter than us. We are not an affirmative action admission. We are all there for the same thing- to get ahead in a world where some people will try to hold us back and to educate ourselves to our own history.

When you attend an HBCU, you are continuing a legacy of educating and elevating a people that the world desperately tried to crush, only for them to rise, triumph, and change the world for the better. These are the footsteps that you walk in.


Contributing Editor: Aviana Brown

​


Powered by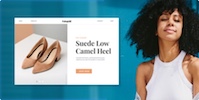 Create your own unique website with customizable templates.