Students of East St. Louis High School Make Moves to Help Residents Effected by the Flint Water Crisis
News of lead-contaminated water exposed to the residents of Flint, Michigan, a U.S. Midwestern city, has become international news as practical needs such as drinking water and bathing has been compromised. Children are of a deep concern as having drank the toxic water will unfortunately cause irreversible brain damage in the future. To aid in this massive crisis, students at East St. Louis High School gathered bottled water from their own homes and area convenience stores, totaling more than 15,000 and shipped them to Flint to help those in dire need.
​
Organized back in February by East St. Louis High's English Teacher, Chris Crumble, a second effort is currently being put into motion by the school's math teacher Alonzo Nelson. This time, other people in the East St. Louis area along with students will make a trip out to Flint with another shipment of water.
​
Powered by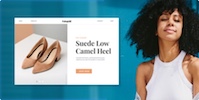 Create your own unique website with customizable templates.