Bo Dean: Journey of a Soldier

​Written by Aviana Brown, @heavenatnight24
It's been a long time coming for Jeffrey Bo Dean, who drops the Jeffrey as an MC. Born and raised in St. Louis, the hip hop artist is seemingly superhuman as he glides his way between being a teacher to his students at Gateway High School, nourishing his tech skills with a job at Apple on the side and bussing rhymes til dawn in pursuit of his ultimate passion-music. Releasing a plethora of quality projects over the years, Bo Dean has been in the game nonstop since 2010. His success has led him to opening for some of hip hop's champions such as DMX, Rakim, Bone Thugs & Harmony and KRS-One. Now with a brand new project on its way this spring entitled Fromerica, fans are more than eager to get their hands on another Bo Dean project, one that always reflects the times and promotes positivity. After Bo Dean's recent release of the emotionally charged video for the album's first single "All My," which features images of the numerous slain black youth that provoked the ever-growing Black Lives Matter Movement, it was clear that I needed to catch up with such an important artist to understand the source of his motivation and a bit more about the journey that led him to this point.


​Being that I was meeting with a future legend, it was only right to sit down at the infamous Blueberry Hill in the Delmar Loop, a place where some of the city's greats have dined and performed. Arriving with his fro in tow, his signature look that everyone knows him best for, he was calm, cool and collected, maybe even a little reserved. He tells me that music serves as a vessel for expressing himself, which might explain him seeming like such a laid back guy most of the time. "I'm a people person, but for the most part when I'm out I'm just kind of scoping the scene, in the cut, so a lot of people think that I'm kind of quiet," Bo Dean says of his outward shell. "My music, that's my way of expressing myself."
It's this form of expression that has kept the artist grounded for a great deal of his life, starting in 7th grade when Bo Dean first began creating music. A lot of trial and error, he spent much of this time perfecting his writing skills in a way that would properly mesh with a melody, which didn't come easy.
"I had to learn how to write to the beat, because at first I wouldn't, I would just write," says Bo Dean of his early years as an artist. "I have trash bags full of notebooks, because when I got a beat, I had to chop up my words. Now, I'll either write to the beat or jot down notes on my phone and once I get a beat I start placing stuff together and add those bars to it somehow."
Though writing to the beat was something the artist sought to master, sharpening his wordplay was also on the top of his priority list in order to deepen his lyrical content. He did this by finding ways to expand his vocabulary. According to Bo Dean, the dictionary was his best friend at the time. "I used to get a notebook and write vocabulary words down. I had a dictionary app on my iPhone and it would give me the word of the day. Then I'd read that word, write it down, find like, some synonyms that go with the word and write those down," says the artist of his repetitive practice. "Also, with that dictionary app, it had interesting facts of the day. I would learn about a particular place, like Hong Kong or France or something like that and that would give me more stuff to talk about in my raps."

Bo Dean's heavy commitment to perfecting his craft persisted on into high school where he eventually started putting out mixtapes, gaining the attention of his peers. Despite his passion moving him deeper into the world of music, the artist graduated from Hazelwood West High School following in his family's footsteps by continuing his education. A grandmother who taught math, an aunt at Normandy School District for over 30 years and two parents who both have countless degrees, Bo Dean was backed into a corner. He enrolled himself at Harris-Stowe State University, choosing to study English and secondary education. In proper Bo Dean fashion however, he turned the venture into an opportunity to advance his music career. Now an English major, he used his studies to leverage his wordplay when it came to writing raps and becoming a master storyteller.

---
"I just do me. I don't try to be a trap rapper or something I'm not. That's one thing that separates me from other artists who may just stick to one type of style or content. I try to make it where you can come to me for anything. You wanna hear some bars, I got that. Crunk music, I got that. Something for the ladies, I got that. Fast rap, slow rap, I got that." - Bo Dean
---
​Though Bo Dean was now submerged in college life, it didn't stop fans of Bo Dean's music from pushing him to put out a cohesive project. It was during this period that he finally made the decision to pursue music full-time, in the midst of finishing up his degree. In 2010, the K.R.A.C.K-A.L.B.U.M. was born, making it Bo Dean's fist official project. With the K.R.A.C.K-A.L.B.U.M., which stands for: Knowledgeable Realistic Astounding Creative Kick-Ass Legendary Brilliant Unparalled Masterpiece, the artist went harder than before in terms of promotion. "This time I wanted to put out a project and push it out to more people than just in high school and my friends," he says. "I started handing it out, going to events and passing out CDs, networking with people. That's when it started to take off. I got feedback, mostly good, and started doing shows and getting my name known around the city. I've just been doing more ever since." The success was widespread among his supporters, giving Bo Dean further assurance that music was his true purpose and that he indeed had the talent to match.
​
His college years saw the release of several other works some of which include the classics Bovember: Food for Thought, the first of the Bovember Series that he released in late 2010; the heavy hitter Bovember 2: Music for the Soul in 2011 and the brave and well received 2012 The Mash Up, where he took popular instrumentals from hip hop history and claimed them for himself with his mastery of switching up flows, delivery and content from track to track.
After graduating college in 2013, Bo Dean continued working at Carnahan High School, where he'd previously completed his student teaching, before going on to Langston Middle School to teach American history. These new experiences as a teacher provided a valuable element that would significantly influence the artist's music moving forward. "A lot of kids in my past, like when I first started working, inspired me and a lot of the songs that I did," he says of his students. "It's just hearing what goes on in their households, just observing their mind state and how they go through life. A lot of my old songs, like on Bovember 3, they inspired me to make those types of motivational songs and about what's going on behind closed doors." The project that Bo Dean refers to is the highly celebrated Bovember 3: A Beautiful Ugly, which is the third installment of the "Bovember" series.

Released in 2013, Bovember 3 saw Bo Dean further his experimentation with a range of flows and content that spoke of the ills of the black community sliced with offerings of hope, inspiration and acknowledgment of his own self-worth as a valuable artist within the music industry at large. Gaining the artist more exposure than ever, the project earned him three nominations at the 2014 St. Louis' Slum Fest Awards (St. Louis Underground Music Festival), which included Artist of the Year, Album of the Year and Best Male Hip Hop Artist. He took home the award for Best Male Hip Hop Artist.

Though he's among a wave of other fresh, young talent in St. Louis just eager to break onto the mainstream stage, Bo Dean has managed to stay on area hip hop head's radar. Partly due to his ability to be brutally honest about his life as well as being able to speak about troubles that may not even be his own, people generally gravitate to the artist, often finding comfort in his subject matter. "When you listen to my music, you gon' hear a lot of truth. You'll hear about a lot of things that I went through that maybe you experienced or went through. I try to make sure that my music is relatable to everybody," he says of the songs he creates.
Buzz of his lyrical skill on the mic has even scored him the chance to open for acts like DMX, who is one of his heroes-to Rakim, whom he was left in awe by how the legend commanded the crowd. In a city like St. Louis, which the artist describes as not being your typical entertainment city, Bo Dean attributes him staying relevant for so long due to him first understanding and then remaining true to his identity as an artist.

"I just do me. I don't try to be a trap rapper or something I'm not. I just speak what's on my mind. I try to be versatile when it comes to my subject matter. That's one thing that separates me from other artists who may just stick to one type of style or content," says Bo Dean on what makes him unique. "I try to make it where you can come to me for anything. You wanna hear some bars, I got that. Crunk music, I got that. Something for the ladies, I got that. Fast rap, slow rap, I got that."

While he's quick to stand behind himself as the total package artist, Bo Dean's not shy from expressing his admiration for so much other rich talent right here in his hometown. The lack of mainstream success, in his opinion, boils down to St. Louis artists simply not having the outlets.

​"I think we got some of the best talent in the world, because we're in the middle of the country so it's just a melting pot," he says of the Midwestern city. "We got a little bit of everything: East coast, West coast, down South, up North and all that is meshed in our sound. We just need an outlet, cuz once the world hear what we got, it's a rap."


In addition to not having an outlet, Bo Dean further attributes artists not achieving as much success due to St. Louisans failing to support one another as they should. "If we did what Atlanta and down South did and help each other more, I think that would speed up the process of us getting on," he says. Between underground artists not getting the airplay on local radio stations and fans not coming out to the shows, many aren't even aware of the gems in the St. Louis music scene. The solution according to Bo Dean: bridging the gap. "Teens and casual listeners listen to the radio so they aren't familiar with the underground scene. There needs to be a station they can go to where they can hear local music 24/7 and pick out who they like or don't like," says Bo Dean, in regard to the lack of radio air time that similar artists in his lane are given.
According to Bo Dean, solutions also lie in better structuring artist shows where everyone plays their part, including the fans. "Artists need to put on a dope show. We need to be on time and be professional. The shows don't need to be oversaturated, because they drag on for too long. The promoter needs to promote the show and make sure things go smoothly and the fans need to stay for the whole show," says the artist. "We do it for y'all, so people gotta come out and support."
In lieu of the many challenges a serious hip hop artist has to face, especially coming out of St. Louis, it does nothing but drive Bo Dean even further to win. For an artist like Bo Dean, winning not only means mainstream success, but continuing to speak his truth and push the bar when it comes to his creativity.
This spring, the artist will release his next major project
Fromerica,
which he describes as the soundtrack to Black America as it stands currently.
Fromerica
, he says, is short for Afro America, which in turn is short for Black America. Witness to the focal point of international protest due to the killing of unarmed teenager Michael Brown in 2014 by a local police officer, a project of this intensity was bound to be created by the artist sooner or later.
Commenting on the now as it relates to the struggles of the Civil Rights era and Black Power Movement of the 1960s and 1970s, the instrumentation will make that connection as well with groovy beats and a touch of psychedelic funk reminiscent of the days of Curtis Mayfield. "I touch on a lot of things that's going on right now that happened back then: police brutality, segregation, standing up for what you believe in, being proud to be black." Bo Dean says of the long awaited project. "It's just real old school, real soulful, it has an uplifting vibe to it."
Bo Dean has made it clear that there is no stopping him when it comes to taking the crown in the name of hip hop. When it comes to fear, he has none and is going to fight for what he already believes is his. Ultimately, he wants to be an example for youth, much like those he stands before in the classroom everyday, which demonstrates that success as an artist only comes with action. "Just do it. Take a deep breath, walk out that door and make it happen, because that's what I did. Don't second guess it, just do it."
*Look for
Bo Dean's
new project
Fromerica
this April, 2016 and enjoy his music for free at
Bovember.com
.
​
Powered by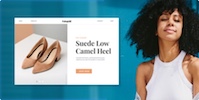 Create your own unique website with customizable templates.